Inspection Report
Fenghai entrusted Switzerland SGS Group the world's No.1 inspection party to perform living drinking water inspection under EU standards. The inspection result shows all 123 indexes are qualified and water quality is superior.
— Microorganism (7 items): OCEAN AQUA is detected less than 1.
— Heavy metals(13 kinds): ND
— Organic pollutants(17 kinds): ND
— Pesticide residues(66 items): ND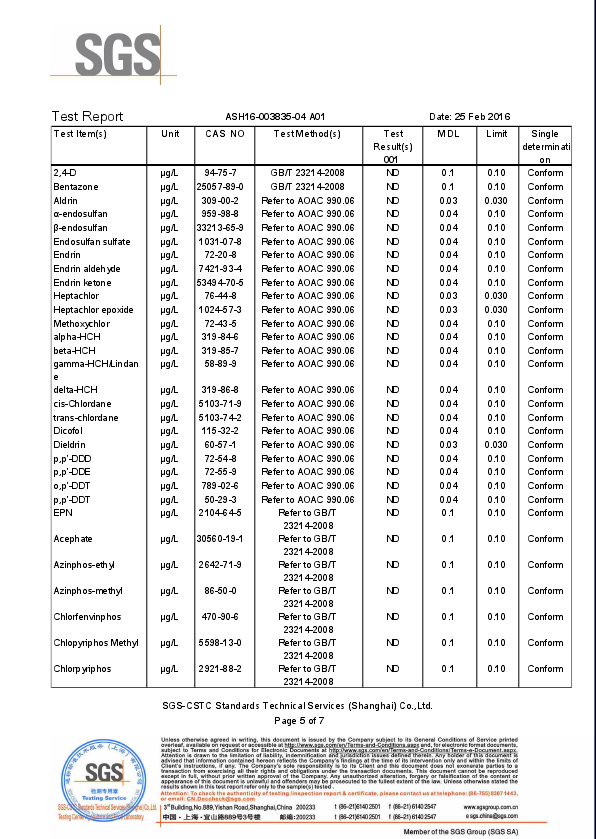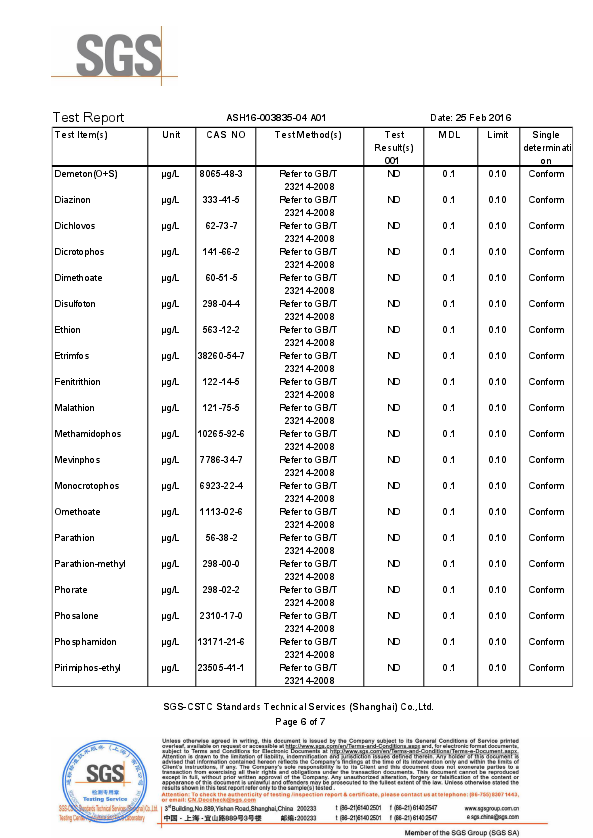 Inspected under Singapore drinking water standards, the 22 physicochemical indicators and 7 microorganism indicators are all qualified.