Good news: Fenghai company was awarded by the United Nations Industrial Organization and officially entered the Global government procurement list of the United Nations

On April 16, 2021, the United Nations Industrial Development Organization (UNIDO) Day was held at the Shanghai World Expo Exhibition and Convention Center. The theme of this year is to "Step up the Industrialization Ladder in the Post-COVID-19 Era". The theme is to jointly promote green, inclusive and innovative recovery of the global economy, promote the global application and implementation of sustainable technologies through results release and industrial docking, etc.
In the meeting, Fenghai company received the United Nations Industrial Organization award, and formally entered the United Nations global government procurement list.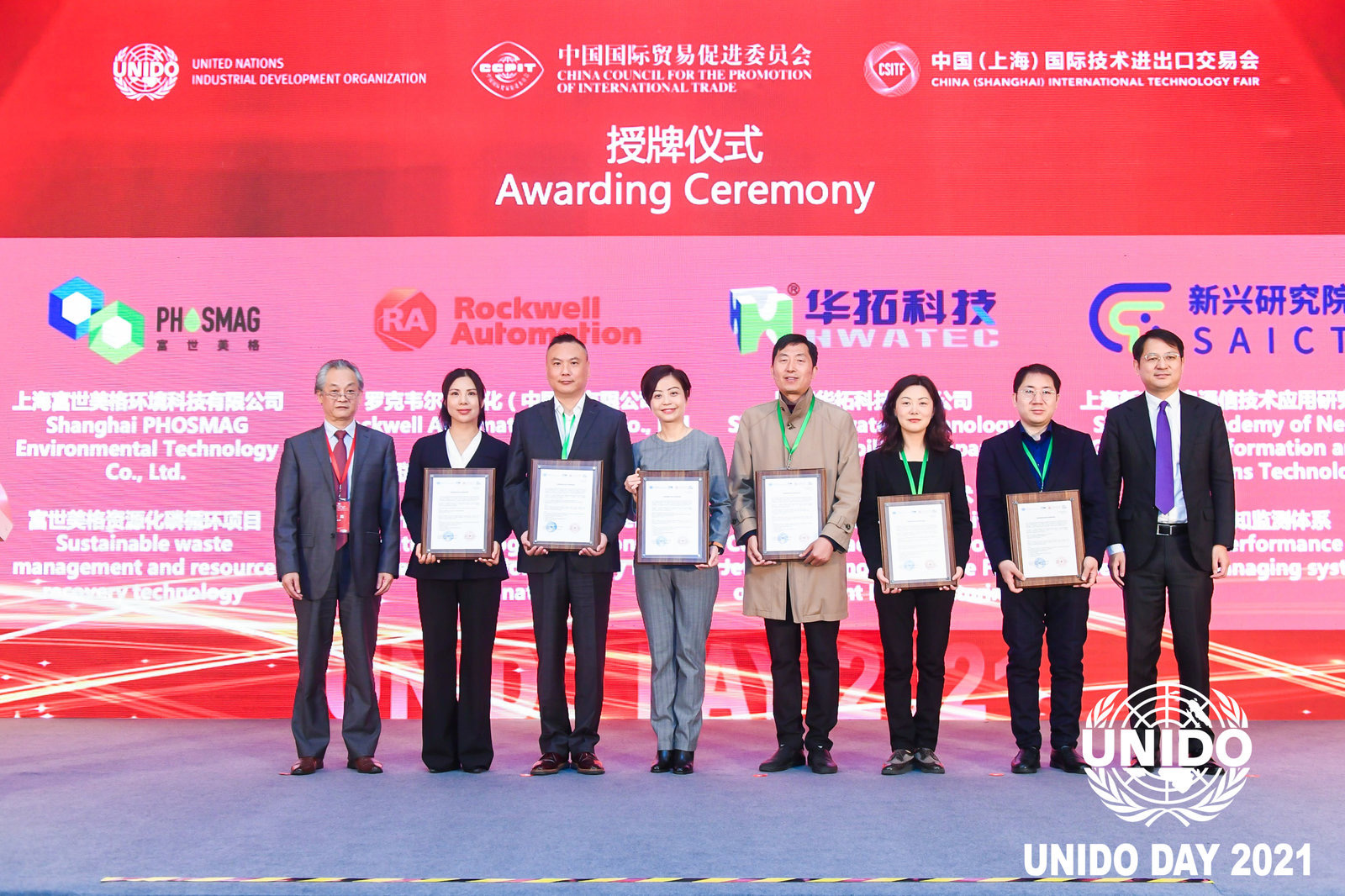 As a national high-tech enterprise, Fenghai has successively become a member of China Desalination Association and Global Clean Water Desalination Alliance (GCWDA). The company has China's first 10,000 m3 per day new energy based wind, solar and battery coupled desalination demonstration project and a number of invention patents, among which the complete set of containerized new energy seawater desalination equipment has been widely used in many countries including Maldives, Xisha Islands and Kaishan Island of China.
Fenghai company actively responds to the national "Belt and Road", "Marine Economy", "Carbon Peak and Carbon Neutrality" and other strategic deployment, use new energy for seawater desalination, and explore solutions to the problem of the lack of freshwater resources worldwide! On the new journey of the world's new energy seawater desalination, the company has walked out of the road of innovation and development with Chinese characteristics, guaranteed the safety of human fresh water resources and drinking water, provided Chinese "intelligent" solutions for domestic and overseas markets, and made people's lives better!