Serving the national strategies and leading the industry, Fenghai company attended the 21
st
China International Fair for Investment and Trade
The
21st
China International Fair for Investment and Trade (CIFIT) successfully concluded in Xiamen International Convention and Exhibition Center on September 11, 2021.

The
21st
CIFIT is themed by "introduction" and "going out", and mainly featured by "highlighting national and international characteristics, investment negotiation, investment policy propaganda, national regional economic coordinated development", and CIFIT always firmly contributes to building an investment promotion platform for in-depth communication and win-win cooperation for all countries, sharing new opportunities for international investment, sending a positive signal of China's opening-up at a higher level, and building consensus on promoting the recovery and growth of two-way investment around the world.
As one of the most influential international investment events in the world, CIFIT lasted for 4 days, holding more than 60 important forums, seminars, authoritative announcements and negotiation activities, attracting more than 4,900 enterprises from more than 90 countries and regions around the world to participate in the fair, and more than 50,000 merchants online and offline.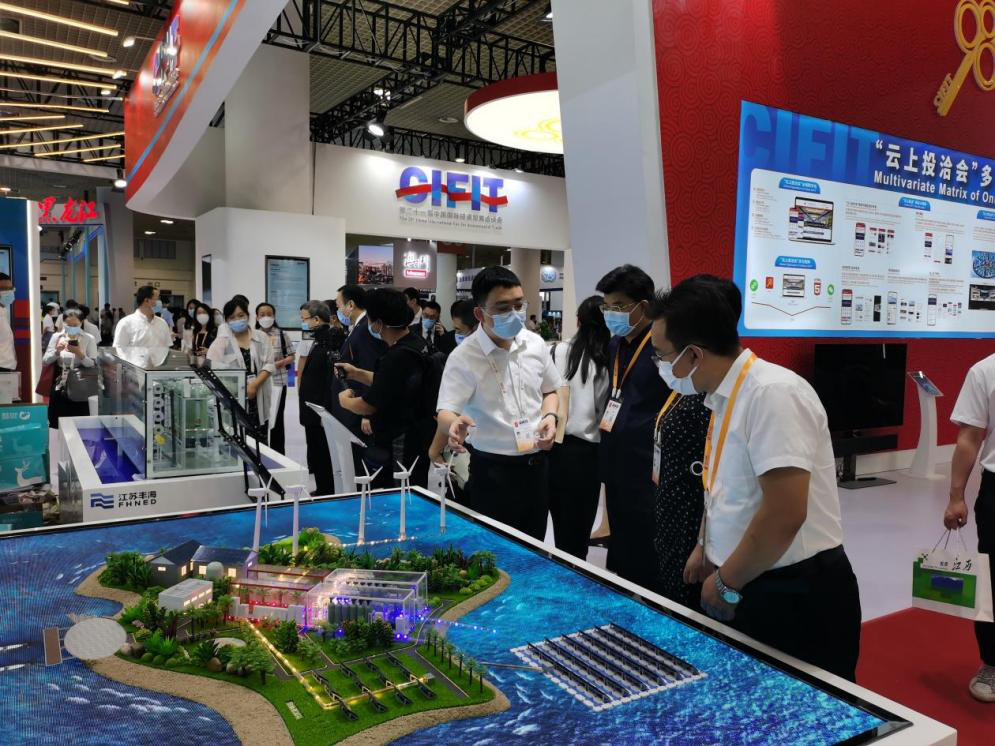 As a new energy seawater desalination demonstration company, Fenghai company has been the concern and support of various ministries and commissions of the state, and actively participated in this event with its booth located in the core exhibition area of the central exhibition hall. During the short 4 days, the new energy seawater desalination project of Fenghai company became a bright spot in the exhibition. The booth received government leaders at all levels, domestic and foreign business groups, news media and professional visitors, and nearly 1,000 inquiries, greatly enhancing the company's publicity and product sales.

The company has a number of invention patents, its business covers seawater desalination, brackish water purification, sewage treatment, water purification and dispenser equipment, bottled drinking water sales and other fields. In response to the national strategic decisions of "the Belt and Road", "Marine Economy", "Carbon Peak and Carbon Neutrality", guided by Xi Jinping Thought on Socialism with Chinese Characteristics for a New Era, the company unswervingly takes the road of innovative development of new energy application with Chinese characteristics, and strives to solve the problem of global shortage of freshwater resources!