Fenghai Company Participated in the China-Arab States Expo, Assisting the New Development of the "Belt and Road"

On September 5, 2019, the 4th China-Arab States Expo was grandly opened in Yinchuan, Ningxia. With the tenet of "Friendship, Cooperation and Development" and the theme of "New Opportunity, New Future", the Expo focuses on trade and investment, Internet +, capacity cooperation and other fields. Investment promotion, conference forums, exhibitions and many other activities were organized by the Expo. The Expo attracted more than 12,600 delegates from more than 2,900 regional organizations, business associations, institutions and companies from 89 countries around the world.
Jiangsu Fenghai New Energy Seawater Desalination Development Co., Ltd. is a national high-tech enterprise and a new energy seawater desalination demonstration unit. At the invitation of the Provincial Department of Commerce, the delegation of Jiangsu Province participated in the event. At the exhibition site, Fenghai's new energy desalination project received high attention from leaders at all levels. They stayed in front of the equipment sand table for a long time, and had a cordial conversation with the booth staff to learn more about the company's development and product development. A number of media units, such as CCTV and Jiangsu TV, came to the booth to conduct interviews. The Arab delegation also showed strong interest in Fenghai's desalination equipment. After listening to the product's introduction, they took the initiative to take away the publicity materials for further understanding.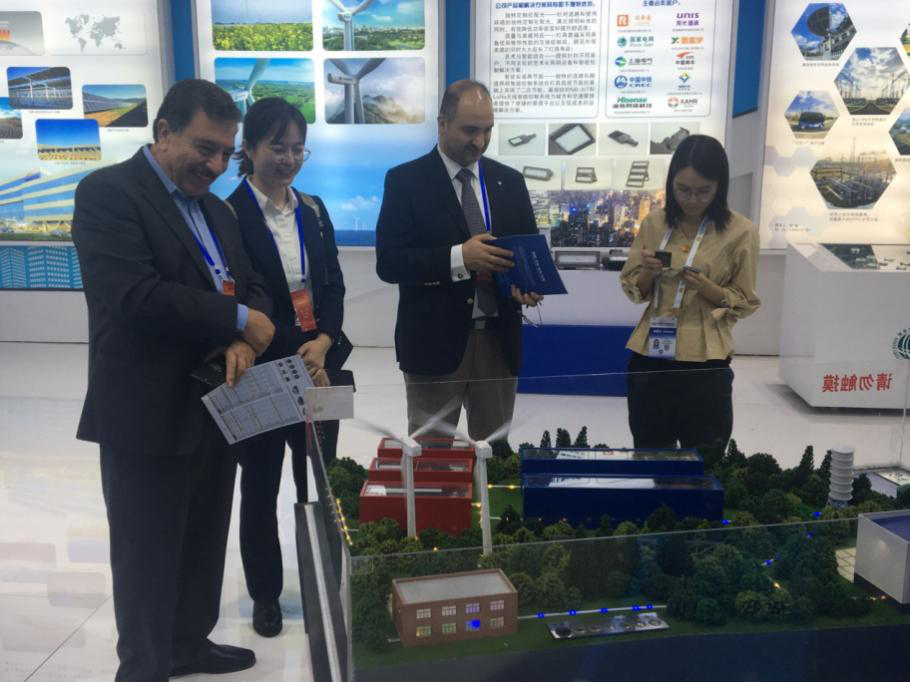 To grasp new opportunities and create a new future, Jiangsu Fenghai New Energy Seawater Desalination Development Co., Ltd. is accelerating research and development, deepening reform and innovative development, and making new contributions to building the "Belt and Road".