The 10,000tpd wind power seawater desalination demonstration project in Dafeng successfully contributes water.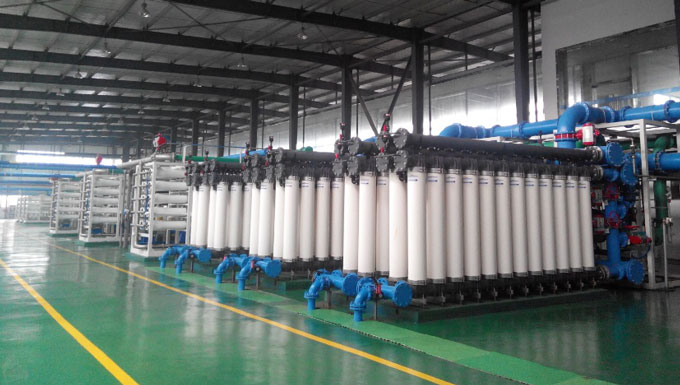 On May 19th, Jiangsu government held a press conference in Dafeng, announcing the world's first MW level off-grid wind power seawater desalination demonstration project was successfully debugged to yield water. In the afternoon, the same day, the journalists saw bottles of desalinated water for direct drinking continuously passing the production line for instant box packing. "The 350ml bottled water is our first batch of product, which is also a newborn product based on MW level off-grid wind power seawater desalination technology." the general manager of Jiangsu Fenghai New Energy Seawater Desalination Development Co., Ltd. Yang Shiming said proudly.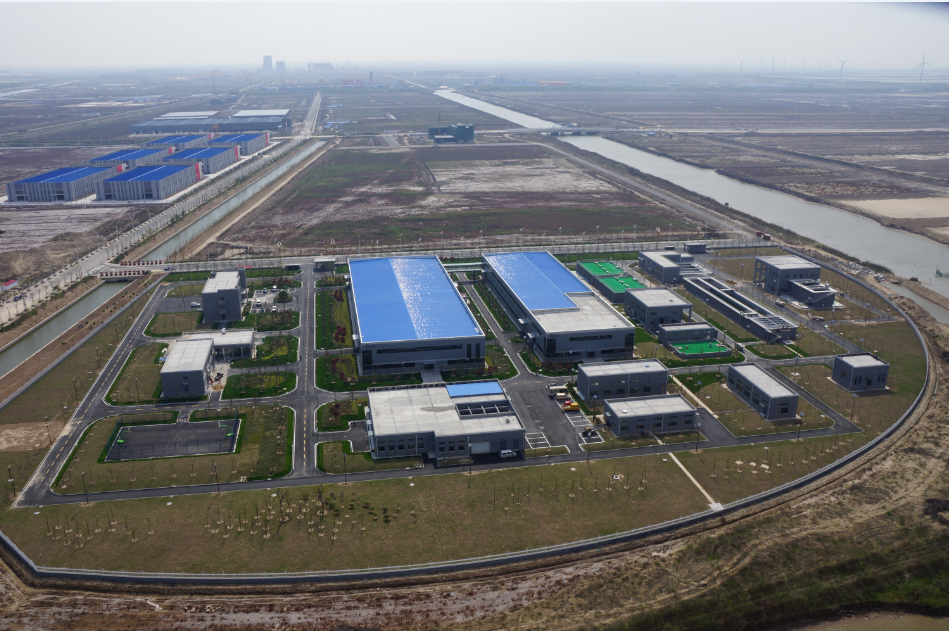 Dafeng is abundant in seawater resource and wind energy resource. In June, 2013, Yancheng New Energy Seawater Desalination Industry Demonstration Park was commenced in Dafeng Port Economic Development Zone and the first batch of desalinated drinkable water was bottle filled to supply the market yesterday. "Traditional seawater desalination industry consumes a lot of energy. It consumes 4,6600KWh electricity to desalinate 10,000T seawater and releases 46.4T carbon dioxide. Its energy consumption is equivalent to the energy of 18.8T standard coal. It realizes recycle and no pollution by utilizing wind power to desalinate seawater." the deputy director of the management committee of the park Wei Feng told the journalists.
"The integrated system based on microgrid technology realizes the coupling of MW level off-grid wind power with seawater desalination technology with above 10,000T daily capacity. It is a brand new exploration and trial, which is self-developed and is initiative in the world." Gu Weidong, the vice chairman of China Energy Society said. In the optimal operation and management of intelligent microgrid control centre, this project provides steady electricity for seawater desalination equipment by a 2.5MW permanent magnet direct driven wind turbine generation set. The equipment produces 10,000T fresh water per day for direct drinking from natural seawater.
The project manager of Dafeng seawater desalination project from Harbin Electric Corporation Xu Weiguo introduced on site that the off-grid wind power system is capable of independent electricity supply and stable power supply to an area of hundreds of square kilometers to solve energy shortage and fresh water supply problems on islands and deserts, which is of typical demonstration meaning and good portability.
As learnt, according to the test methods of national bottled (barreled) purified water for drinking and drinkable natural mineral water, for this project all test items of desalinated water turn out to meet the standards under the test of Shanghai Institute of Quality Inspection and Technical Research and Chinese Academy of Inspection and Quarantine Comprehensive Test Center.
For the Phase I project, the daily output of drinkable water is 5,000T. "However, we are not satisfied with that and we are determined to accelerate seawater desalination industrialization." Yang Shiming said. At present the production line with 4,000 barrels of 4.5L water per hour capacity has been put into bid and tender. The following work is to develop alkaline ionized water, sports water and other functional water as well as to start medical water project such as infusion solutions.